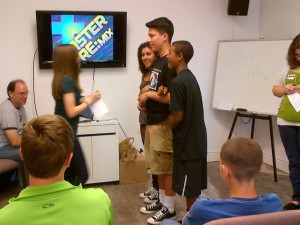 Come As You Are
Our Youth Services: Grades 7-12
Located at: Living Word Ahwatukee * 14647 S. 50th Street, Suite 165 * Phoenix, AZ 85044 * Phone: (480) 584-6116

All of our services seek to communicate God's truth in compelling, relevant and practical ways for our youth.
9:15am & 11:00am Sunday Service:
Students begin in the main service for Praise & Worship and are then dismissed to the youth room to attend their own weekly teaching.
7:00pm Wednesday Life Skills:
Students learn how to apply Biblical principles in their everyday lives and are given the tools they need to be successful leaders.
Our mission is to empower youth to develop a strong, lasting relationship in Christ and to give them the spiritual tools and the support necessary to enable them to make right choices towards God's purpose for their lives and to give them the confidence to share their faith with others.
Our Vision: We see a friendly, welcoming environment where young people always feel comfortable to share and are open to learning and to actively participating. A place that they enjoy and even look forward to coming.
We see a ministry that teaches the word of God in a way that is relevant to youth today and in a context that can be applied directly to their own lives. Activities will be used to balance the teaching with "fun time" for fellowship and for inviting friends.
We see a program that builds tomorrow's leaders by giving the youth the tools and the opportunity to lead themselves whenever possible. Building confidence, self-esteem and faith to be leaders in the Church and in the community.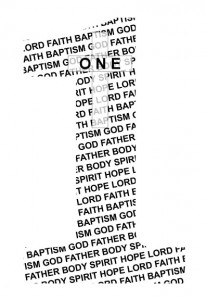 Our 1 Youth Logo Meaning:
4 There is one body and one Spirit, just as you were called to one hope when you were called; 5 one Lord, one faith, one baptism; 6 one God and Father of all, who is over all and through all and in all. [Ephesians 4:4-6]
Living Word Ahwatukee is a Christ-centered, Spirit-filled, Bible church, committed to "Building Strong Homes and Families" and to helping you run your race. We believe God is good and that Jesus came that we might have life and lots of it. We are a campus of Living Word Bible Church in Mesa, AZ.